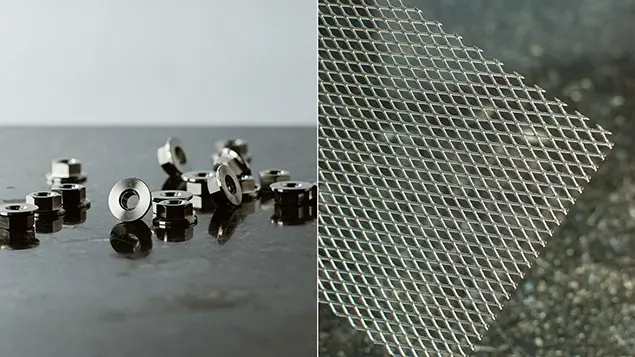 IAT can manufacture the anodes for numerous processes not mentioned yet for special applications such as:
Electrophoretic painting, or E-coating, where the part set for painting is submerged in the liquid paint and polarised versus an anode, and the paint is attracted towards the cathode
Electrodialysis, whereby anodes and cathodes are being applied for desalination of process streams in a membrane cell
Electrosynthesis, whereby chemical reactions can take place in an electrochemical cell, which do no take place under normal conditions
Besides the anodes, IAT can supply peripherical articles which are necessary for your operations. Examples of such articles can be:
Fasteners made from Titanium Grade 2, such as bolts, screws, nuts and washers.
Uncoated Titanium material, such as sheet, bar, tube and wire.
Expanded metal made from Titanium.
Copper core clad Titanium busbars, for electrical connections in an corrosive environment.
Auxiliary electrical connector blocks made from copper.
Anode baskets made out of uncoated Titanium.
Please contact us with your questions for these or other applications.