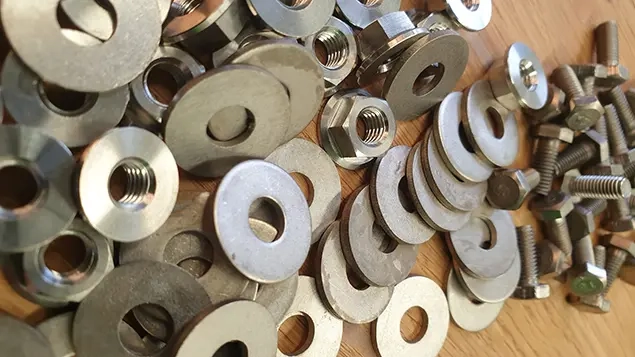 Besides the anodes, IAT can supply peripherical articles which are necessary for your operations. Examples of such articles can be:
Fasteners made from Titanium Grade 2, such as bolts, screws, nuts and washers.
Uncoated Titanium material, such as sheet, bar, tube and wire.
Expanded metal made from Titanium.
Copper core clad Titanium busbars, for electrical connections in an corrosive environment.
Auxiliary electrical connector blocks made from copper.
Anode baskets made out of uncoated Titanium.